Allied Data Science Communities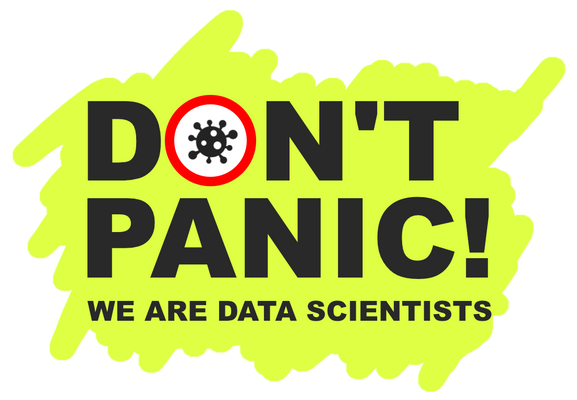 Kaggle's COVID-19
Open Research
Dataset Challenge
-
ONLINE KICK-OFF
Challenge, data and tasks walkthrough, Q&A by Levente Szabados
20/03 19:00-19:45 CET
This session is a place for data scientists to come together and get additional expert-insights about the recently published Kaggle competition. If you wanna make your small contribution to today's complex situation that we all have faced or looking for a team or maybe want to learn data science or simply curious - then this is the place.

#Kaggle #COVID19 #CORD19
---
ABOUT THE CHALLENGE AND DATA
Kaggle has launched a competition in response to COVID-19 with an interesting 2GB-dataset. This dataset is a joint effort of several organisations such as Allen Institute for AI, Georgetown University, Microsoft, Google, White House and others. 29,000 scholarly articles about coronaviruses. All details here on Kaggle's page.

TASKS
To wrap it up, tasks have to do with data mining (especially NLP), to get deeper insights about these viruses, their transmission, incubation, genetics, origin, vaccines, medical care and other perspectives.

WHAT IS IN THE SESSION
Levente - data science expert, will give an overview of data, tasks, possible approaches, ideas and tips.

MISSION
This is for you if you:
want to take part in Kaggle challenge, make your personal contribution and as a 'thank you' even win some cashlook for a teamare a data science community organisator and want to exchange with other communitieswant to have an overview of challenge to decide if you take partwant to practice your (new) skills in real use case, especially if you want to become a data scientist/engineerwant to join a number of brilliant communities around the world in one shot
START NOW
Join now Slack here, you can find there other interested exerts on #cover-19-challenge channel.Take a look at challenge here.
ABOUT THE SPEAKER
Levente Szabados is a deep tech leader, consultant and manager with special interest in artificial intelligence, cognitive sciences, data science and deep learning. And a fan of different AI challenges.
-
KAGGLE'S PARTNERS
(reference: Kaggle website)

-
ABOUT ALLIED DATA SCIENCE COMMUNITIES
This is an opportunity for powerful local communities to start virtual exchange between each other for the greater good.

List of communities:
Vienna Data Science GroupBudapest.AIBudapest Deep Learning Reading SeminarFrankfurt Data ScienceContact in Slack to get listed
-
-
Stay in touch here.
-